who is Niger Delta Avengers Leaders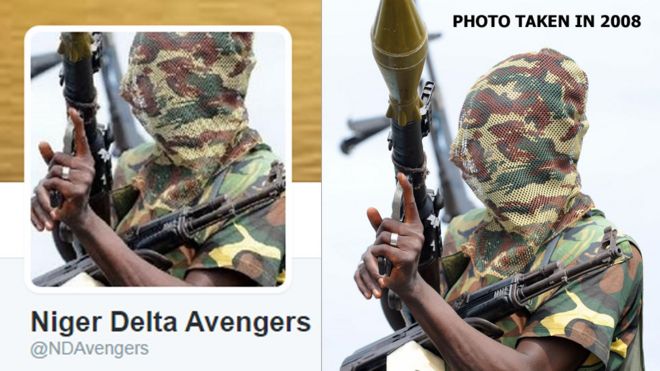 With a name that sounds like it has come from the pages of a superhero comic book, the Niger Delta Avengers (NDA) is the latest militant group to emerge in Nigeria – attacking oil installations in a campaign which threatens the economy of Africa's most populous state.
"We are a group of educated and well-travelled individuals that are poised to take the Niger Delta struggle to new heights that has never been seen in this nation before," the NDA proclaimed in one of their first statement's on their website in April.
"We have well-equipped human resources to meet this goal."
It was not an idle threat. The NDA has carried out a barrage of attacks on oil installations in the Niger Delta region, causing a huge decline in oil production, which is the mainstay of the West African state's economy.
"The renewed activities of the militants in the Niger Delta is seriously affecting our oil production," Minister of Finance Kemi Adeosun admitted on state-owned NTA television.
Who is their leader?
This is the first armed group to emerge in the region – where most people are poor despite the fact that it is rich in oil – since late Nigerian President Umar Musa Yar'Adua granted amnesty to militants there seven years ago.
At the time, militants in the region said they wanted a better deal for their people who have suffered environmental degradation and economic dislocation because of oil production by some of the world's leading firms.
Many of the militants were encouraged to drop their arms and agitation in exchange for some cash incentives and training. Former President Goodluck Jonathan, who comes from the Niger Delta, continued the scheme.