US President Barack Obama Tribute to Muhammad Ali the World Greatest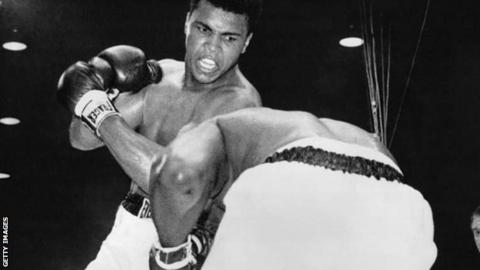 US President Barack Obama and boxing great George Foreman have led worldwide tributes to Muhammad Ali, who has died at the age of 74.
"Ali shook up the world – and the world is better for it," Obama said.
Foreman, who was beaten by Ali in the Rumble in the Jungle in 1974, said: "Muhammad Ali made you love him.
British Prime Minister David Cameron, musician Sir Paul McCartney, boxers Mike Tyson and Floyd Mayweather and golfer Tiger Woods also paid tribute.
Ali was admitted to hospital on Thursday suffering from a respiratory illness, a condition that was complicated by Parkinson's disease.
The three-time world champion died at a hospital in the US city of Phoenix, Arizona. His funeral will take place in his home town of Louisville, Kentucky.
.