NEWS
Selena Gomez Grabs Brunch With Her Girlfriends After Justin Bieber Breakup Drama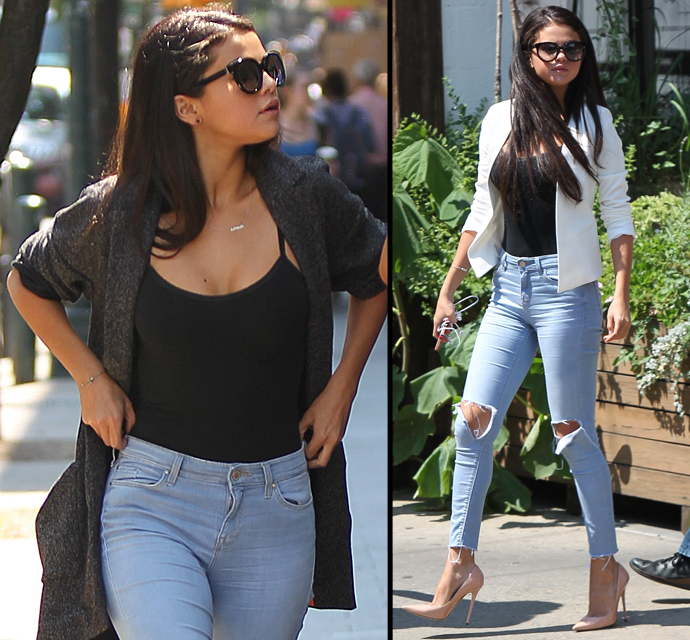 Selena Gomez and several gal pals brunched together in New York City on
Wednesday at Allswell, and after that the group headed to The Bedford
bar and restaurant. Perhaps the newly single singer was indulging in a
little day drinking to take her mind off of the latest drama with
on-again/off-again flame Justin Bieber? She's 21 though, so nothing
wrong with that!
After reuniting last month, things quickly cooled off between the two
pop stars, and after Bieber posted a photo with former fling Chantel
Jeffries, it seemed to confirm that his reunion with Gomez was pretty
short-lived. After that Gomez posted a cryptic Instagram video of
herself playing the piano with a sad expression on her face, and she
also shared a screenshot of a text message from someone who wrote, "I
just wanna give you a hug and remind you how special you are." Many
speculated that it was from Bieber, but the verdict is still out on that
one…
Of course, yesterday Bieber posted a photo of himself with his other
hookup, model Yovanna Ventura, so at this point it seems like he's just
being a jerk about the whole situation. Hopefully this doesn't make
Gomez too sad — but will she want to come back for more?
(adsbygoogle = window.adsbygoogle || []).push({});

(adsbygoogle = window.adsbygoogle || []).push({});