See which Chimamanda's book will be produced as a film
See which Chimamanda's book will be produced as a film
It looks like we will be seeing another movie based on a Chimamanda Ngozi Adichie's literary work. She sold the film right of one of the short stories in her book The Thing Around The Neck to a Ghanaian director named Adoma Akosua Owusu.
The short story that was sold in her collection was "On Monday of Last Week."
Here is the plot of the interesting story:
"On Monday of Last Week" follows a Nigerian woman on her journey to self-realization. Kamara takes on a nannying job caring for Josh, the five-year old son of Tracy and Neil, an interracial couple living in an upscale urban home. Under Neil's direction, Kamara settles into a routine of prepping Josh for an academic competition and feeding him the latest kids' health craze. The noticeable absence of Josh's mother, Tracy, and her occasional outbursts heard from her artist's studio in the basement intrigue Kamara. Kamara's growing curiosity is piqued when Tracy finally emerges from her studio one afternoon. The brief encounter causes Kamara to launch into an unexpected attraction, wanting nothing more than an excuse to see Tracy again.
According to the Director, "I was compelled to create a new work by adapting literature from contemporary African writers. The themes of race, liberalism, and sexuality in Adichie's short story On Monday of Last Week resonated with my films on the 'triple consciousness' of the African immigrant as I transition between avant-garde cinema, fine art, and African tradition to complicate the nature of identity."
Chinasa Ogbuagu who is a Nigerian actress has already been given the role of Kamara while Ghanaian rapper M.anifest will be the music supervisor for the film.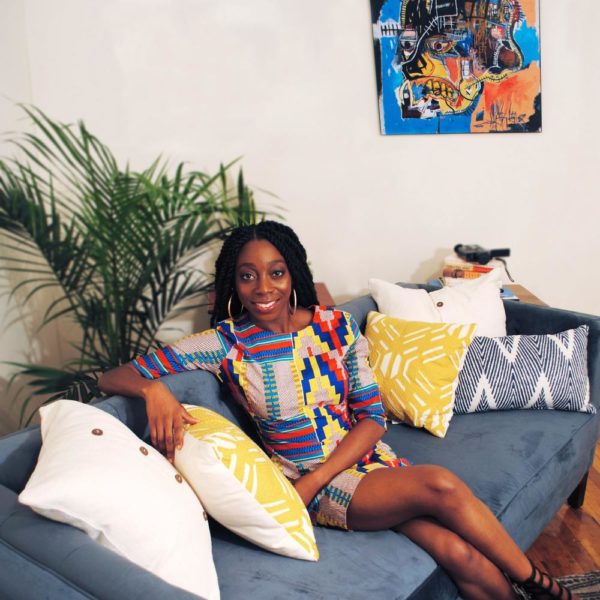 ...