NEWS
Miley Cyrus Secretly Reunites With Former Fiance Liam Hemsworth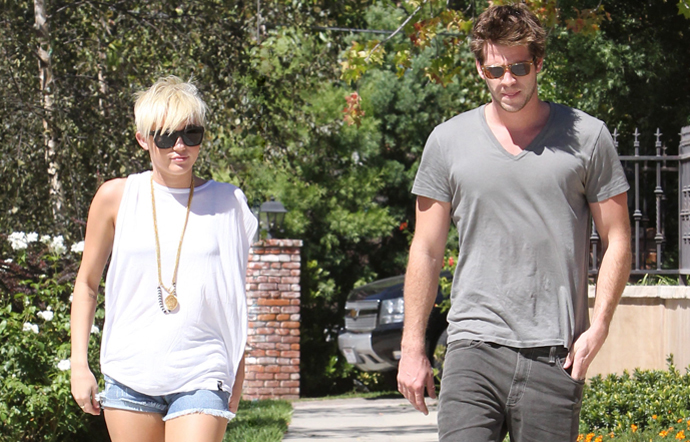 Miley Cyrus and former fiance Liam Hemsworth had a secret reunion late last month at her home, and according to
In Touch Weekly
,
they BOTH admitted to "having feelings for each other." A source tells
the mag, "The passion was still there … They've really missed each
other."
Still, don't expect the two to reconcile right away, as the insider added:
"[Liam] told Miley that they need to find some common ground before
he can ever take her back. [He]'s a traditional guy who wants a wife and
family someday. He needs Miley to prove that she's marriage material
before he can open his heart again."
She better stop posting Instagram pics of her ice cream nipple tassels then!