NEWS
Kim Kardashian Is Just Begging To Be On Everyone's Worst Dressed List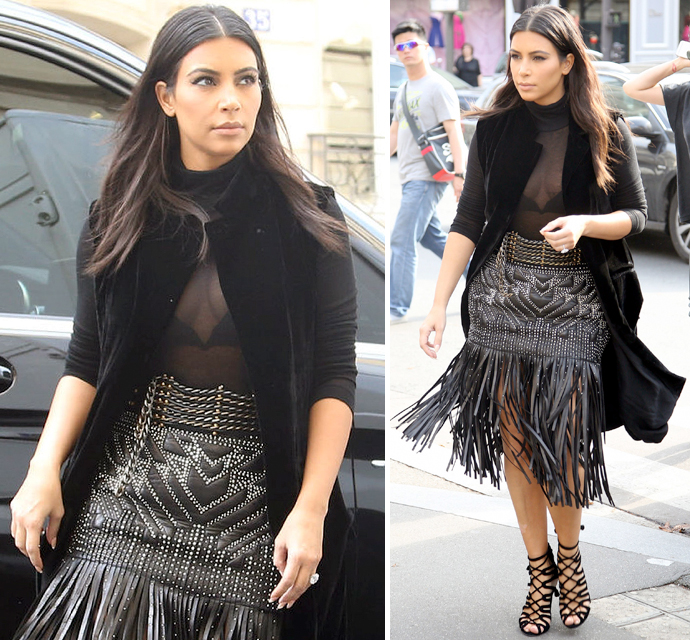 While we applaud Kim Kardashian for
showing off her famously curvy figure (you KNOW how much we love posting
her bikini selfies), we can't always get behind her fashion choices.
From her too-tight pencil skirts to her obsession with flashing her
boobs and stomach, Kim doesn't seem to understand the concept of less
being more. We're not sure if we should blame hubby Kanye West for this,
but he's definitely partially responsible…
Kim and mom Kris Jenner lunched at L'Avenue restaurant in Paris on
Monday, and Nori's mama wore a bedazzled fringed skirt with a
see-through mock turtleneck that showed off her bra. Ugh. Just because
she's wearing couture doesn't mean she's dressed well!
Kim bumped into Rachel Zoe at lunch, and while the celeb stylist
probably wasn't dying to hang with Kim, somehow she was coerced into
posing for a picture with the former sex tape star: