SPORTS
José Mourinho first Manchester United signing
Check out José Mourinho first Manchester United signing.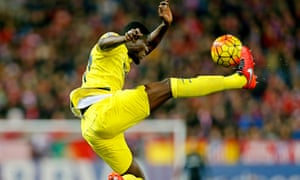 José Mourinho is on the verge of making his first signing at Old Trafford after the Villarreal defender Eric Bailly underwent a medical at Manchester United.
Leicester City and Arsenal also registered interest in signing Bailly though Manchester City have turned their attentions to Athletic Bilbao and the French defender Aymeric Laporte.