Can anybody stop Argentina?
The pre-tournament favorites made do without six of their first XI – plus Messi's stand-in – against Bolivia at CenturyLink Field, and will now meet Venezuela in full confidence.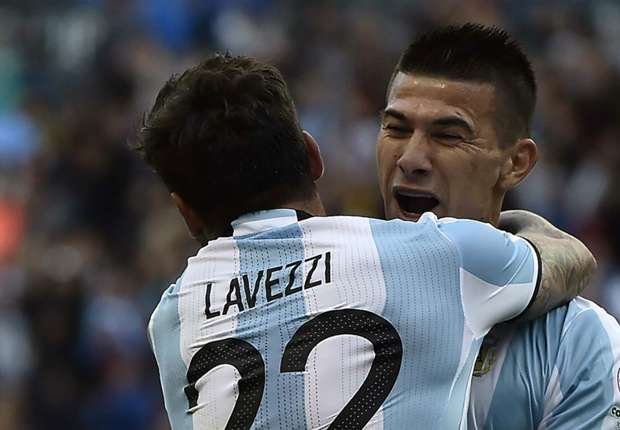 If things were not already looking promising for Argentina ahead of its final Copa America Centenario group match, the team sealed the top spot in Group D with a comprehensive 3-0 defeat of Bolivia – and with a host of first-teamers left on the bench – to send a statement of intent to the rest of the competition.
They headed into the clash at CenturyLink Field, Seattle, knowing only a freak set of circumstances on Tuesday evening would rob them of a meeting with Venezuela in the quarterfinals and either the United States or Ecuador in the semis. With Brazil and Uruguay eliminated, and Colombia and Mexico in the other half of the draw, things are going about as well as could be hoped for Tata Martino.
Not least because they themselves now seem to be in irresistable form. In their first game, against Chile, they struggled until Angel Di Maria took the game by the scruff of the neck with a goal and an assist. Even against Panama in Chicago they were far from comfortable until Lionel Messi came on and did what only he can.
Here, though, everybody pulled their weight. Martino elected to leave Marcos Rojo, Augusto Fernandez, Javier Mascherano and Nico Gaitan on the bench, in order to spare them a yellow card which would have ruled them out of Saturday's quarterfinal. Di Maria and Gabriel Mercado were injured, while Messi was given the first 45 minutes off. That's six of Martino's first-choice XI, plus Messi's stand-in Gaitan, on the sidelines. Did it matter? Not one bit.
With players of the caliber of Sergio Aguero and, a tier down, Erik Lamela and Ezequiel Lavezzi in reserve, these assignments should never be too tricky. It was the latter two who put their country 2-0 up within 15 minutes, while stand-in center back Victor Cuesta made himself busy in the opposition box to bag a debut goal that he celebrated with relish. He certainly did not have much to do in front of his own goalkeeper.
It is true that Bolivia offered very little – at one point it tried its luck from 45 yards out, and it started the second half with a pot-shot from kickoff – but it can only be a positive for Argentina backers that so many of their big names – and the not-so-big ones too – are hitting form as the quarterfinals approach.
To the delight of the crowd, who cheered in vain for Messi to come out and warm up before kickoff, the Barcelona idol emerged for the second half in full kit. They knew it was their chance to see the world's best player in the flesh. They hoped he would do as he did at Soldier Field on Friday night, when he scored a fine hat trick in 30 minutes.
Not quite.
Fifteen minutes into the second half he had a free kick in the exact same position from where he scored in Chicago, but, with Bolivia keeper Carlos Lampe blocking off the near corner, the No. 10 flashed it just wide on the opposite side. That would have raised the roof had it gone in, but the crowd here made do with a number of tricks and turns – some of which gave the impression he was trying to live up to the hype. He need not have tried too hard: those who have flocked to Pasadena, Chicago and now Seattle are determined to enjoy Messi in the flesh on U.S. soil, even if he cannot get on the scoresheet himself.