Annie Idibia is accused of sending evil messages to 2face baby mama. More ugly truth was revealed
Baby mama saga keeps getting better. First it was wizkid and Binta Diamond now its Annie Idibia and Pero.
READ: ABOUT WIZKID BABY MAMA SAGA
Annie never knew she was waking the Dragon abi na Anaconda according to Pero's sister when she hailed women who do not keep their kids away from their fathers. She did that on Instagram giving a shout out to Sunmbo(one of 2baba's baby mama). You can trust fans they linked the comment to her pointing out another baby mama(Pero Adeniyi) for doing the opposite.
Let's love our children more than the situations!!! Shout out to all the separated parent /EX who don't stress the other parent over seeing their own kid!!! God bless you.. Your reward is bigger and it is in heaven… #sayNo2Parentalalienation #saynotochildabuseforreal #loveyourkidsmore #whatGoneIsGone #letgo #livefree God bless u real big @s/o to @sunmbo great woman."
That angered Eniola Titiloye (Pero Adeniyi's sister) this morning and she went online to insult and reveal so many hidden secrets. Eniola made some interesting accussations that Annie deleted from her page. Trust me now, I don collect the pictures for you ;).
See pictures below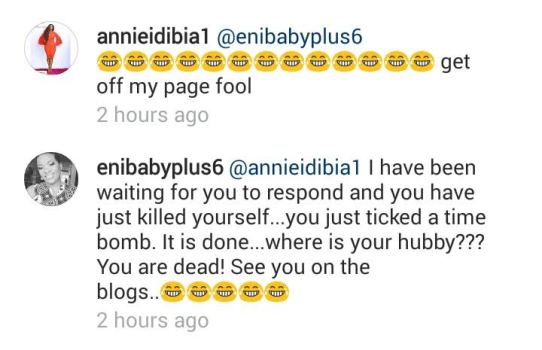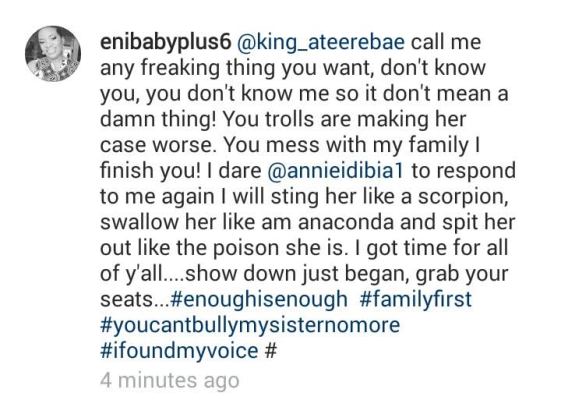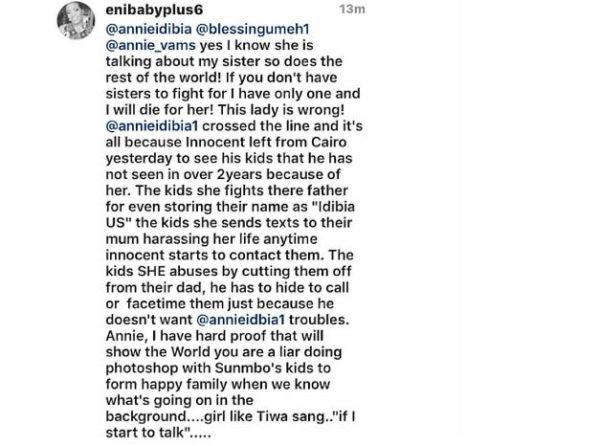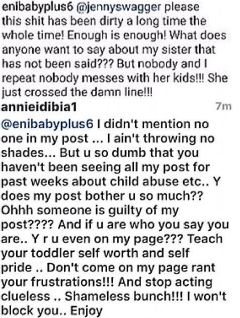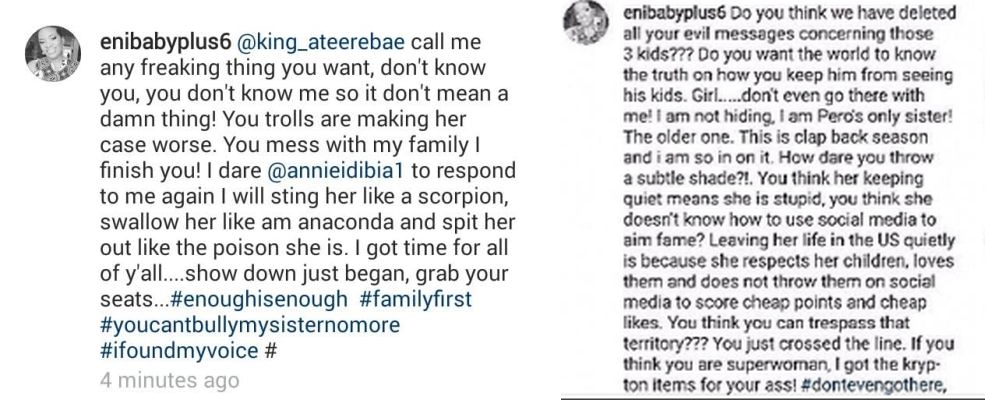 As the battle of word continue 2face seems not to care as a photo of him and Pero's kids surfaced yesterday. The picture was from their outing yesterday.